The universal supporter of the finished product is screwed through the thread, and the height is adjusted according to the requirements of the design and construction. The width of the installation stone gap is controlled by the [separator piece", and the height of the stone is adjusted to have a gasket.



1. Product ground installation requirements: Before the construction, the ground should be relatively flat without any local high and low fluctuations.



2, each component threading requirements: rotate the components left and right to adjust the required height, be careful not to rotate too tight or unscrew the indication range.



3. Adjust the slope: first adjust the slope to 4% and then adjust the arrow of 4% of the slope to the direction of the slope, and then expand the slope according to the previously adjusted slope.



4, the application skills of the separator: in the case of different construction conditions can be split.



5, the application of the gasket: due to the uneven thickness accuracy of the stone processing when installing the stone, then the flatness can be adjusted by the gasket, the gasket is 1mm.



6. Application skills of the chassis: When the chassis is installed, special circumstances can be used to cut off the excess part according to the cutting line.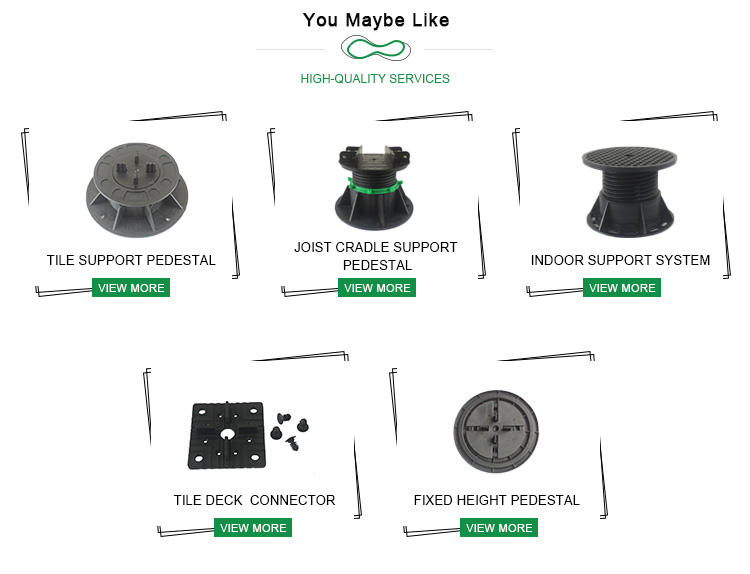 | | |
| --- | --- |
| Product Name | Taurus Adjustable Plastic Pedestals |
| Brand Name | Taurus |
| Material | 98%polypropylene(PP), 2% additives,such as polyethylene(PE),ultraviolet light absorber(UV),black masterbatch etc |
| Max Diameter | Head diameter 150mm, Extender diameter 130mm,Base diameter 200mm |
| Height Range | TA-U(19mm-75mm) ,TA-R(70mm-1360mm) ,TA-A(46mm-690mm)TA-S(55mm-180mm) |
| Colour | Black or customized colour |
| Application | Square, waterscape, roof garden, outdoor terrace, balcony, park, ect. |
1. Professional raised floor adjustable plastic pedestals system for supporting and leveling all kinds of pavers without any damage of waterproof surface.
2. Adjustable Pedestals are designed to make leveling as simple and fast as possible-just turning screw ring.
3. Contractors, designers and installers can take all advantages of pedestals to adapts leveled spaces freely, fast and accurate.
4. Adjustable plastic pedestals are designed with highest degree of professional care and conduct.
5. Minimum number of essential product elements to make all work with leveling easy and fast.
6. Adjustable plastic pedestals base with wide base plate for perfect stabilization, pedestals screw ring to easy adjust height, pedestals top head with full top plate for stability of paver tile and wood joists.
7. Wide range of pedestals :TA-U(19mm-75mm) ,TA-R(70mm-1360mm) ,TA-A(46mm-690mm)TA-S(55mm-180mm)
8. Maximum weight bearing in design capacity is 3,000kg/Pedestal.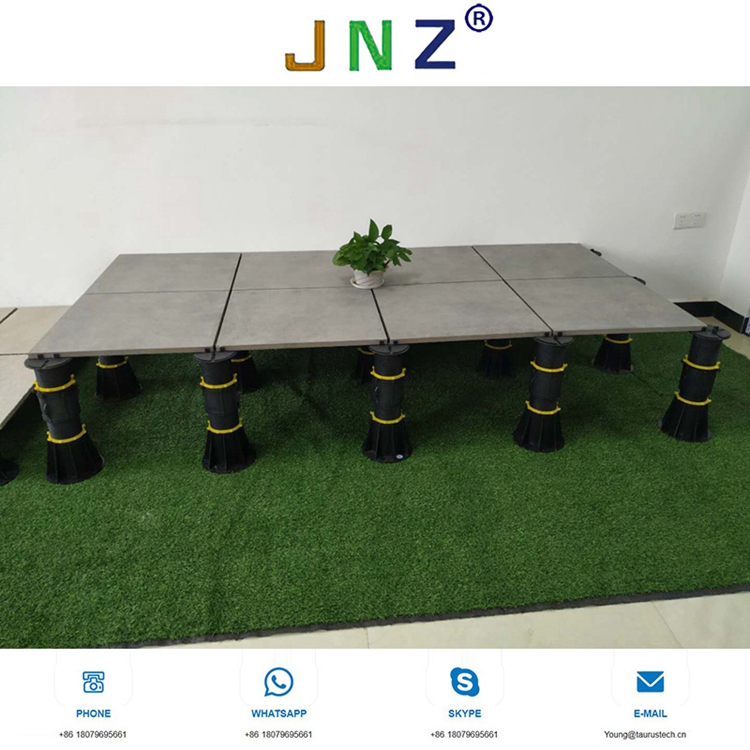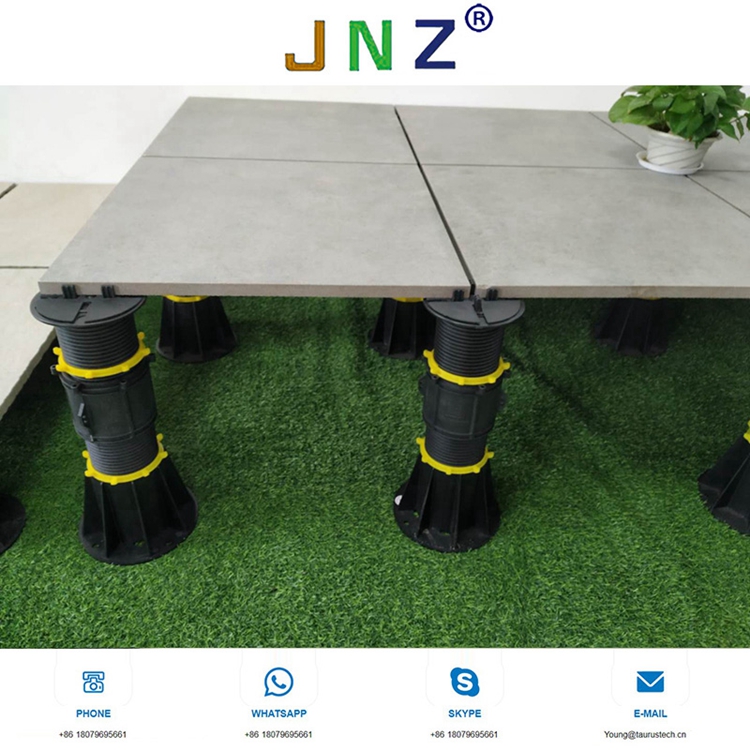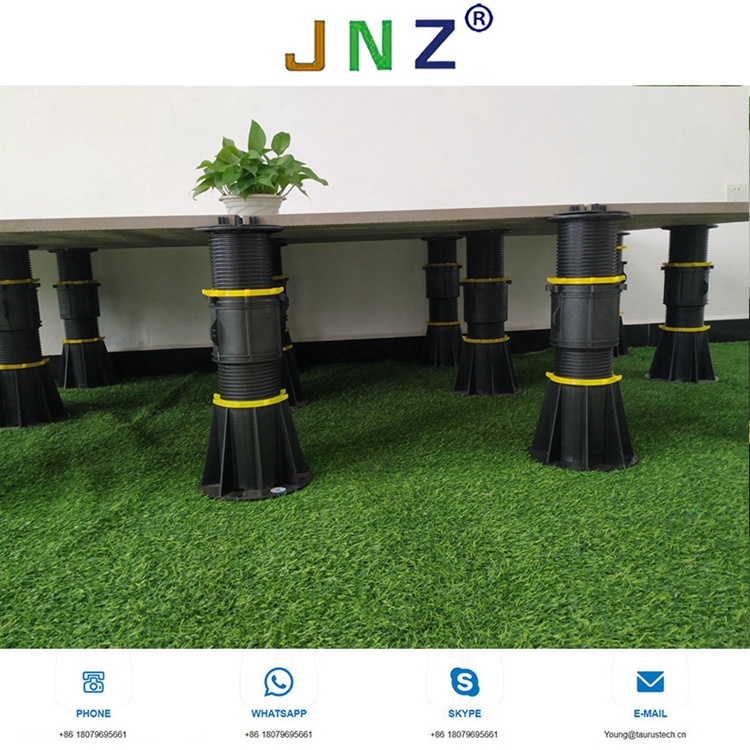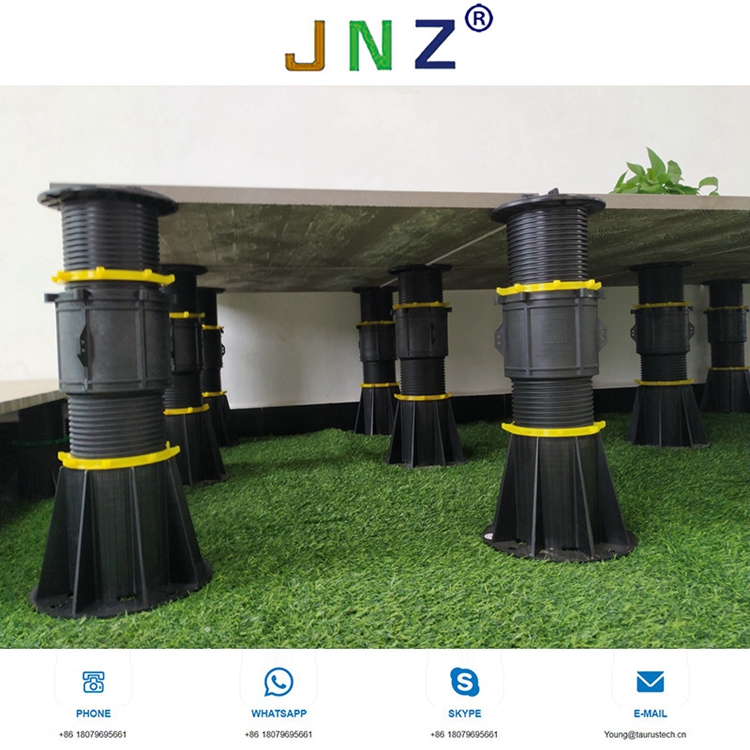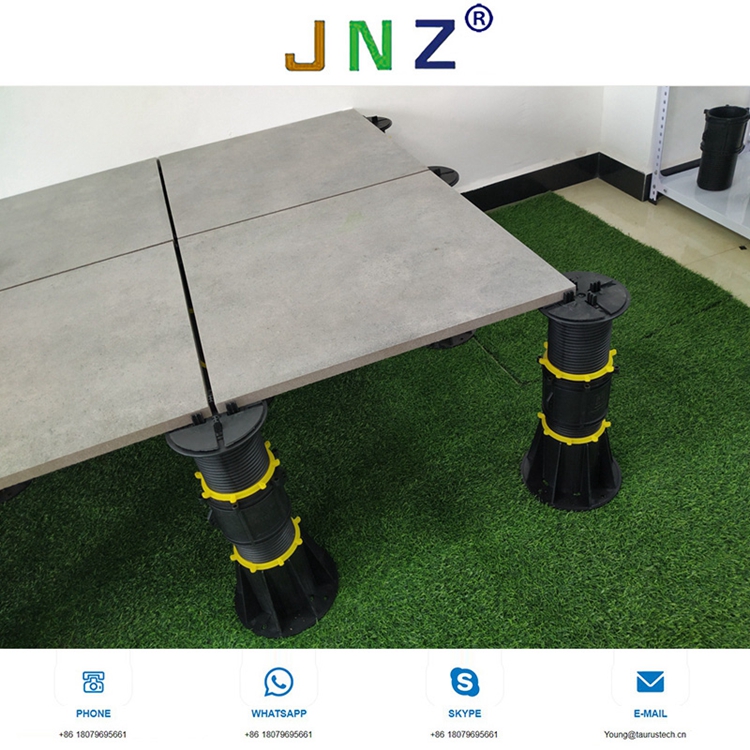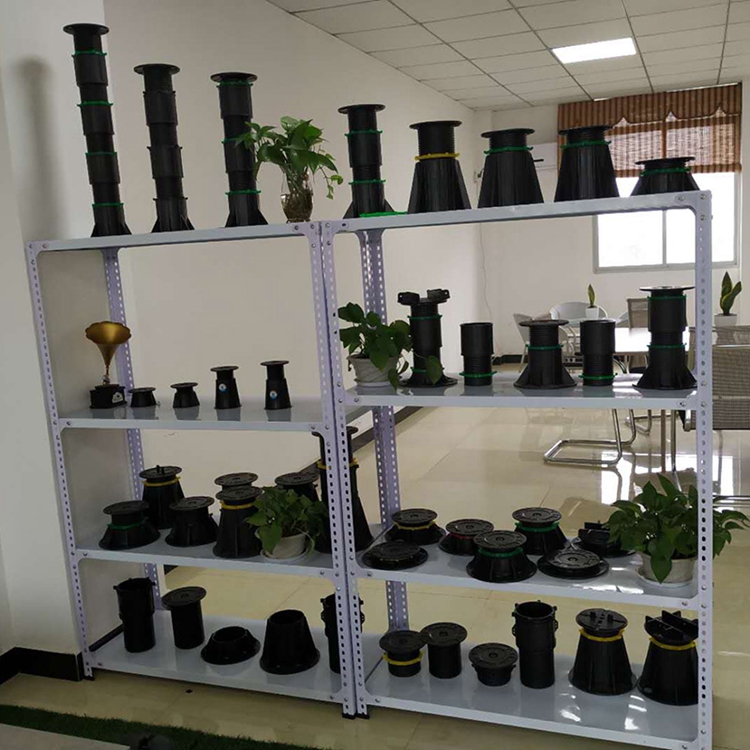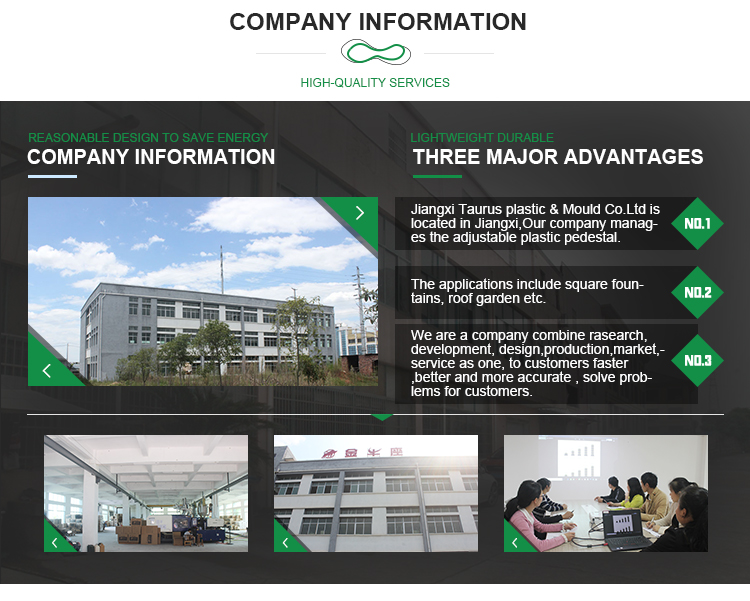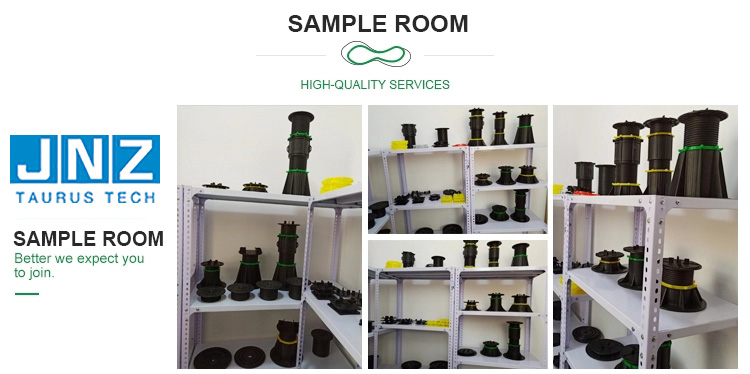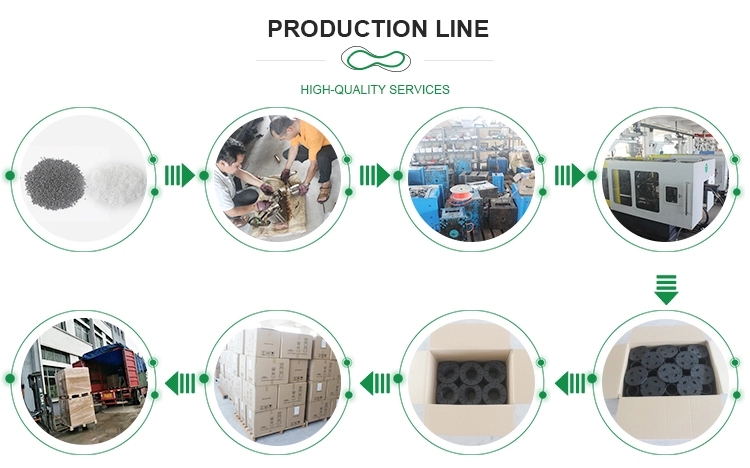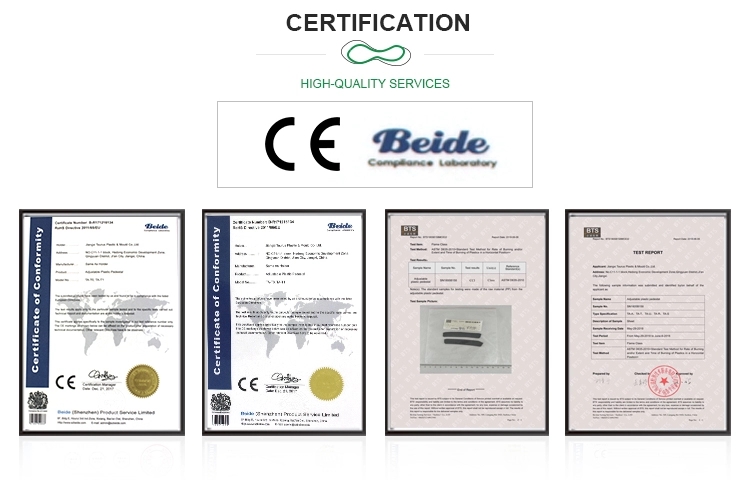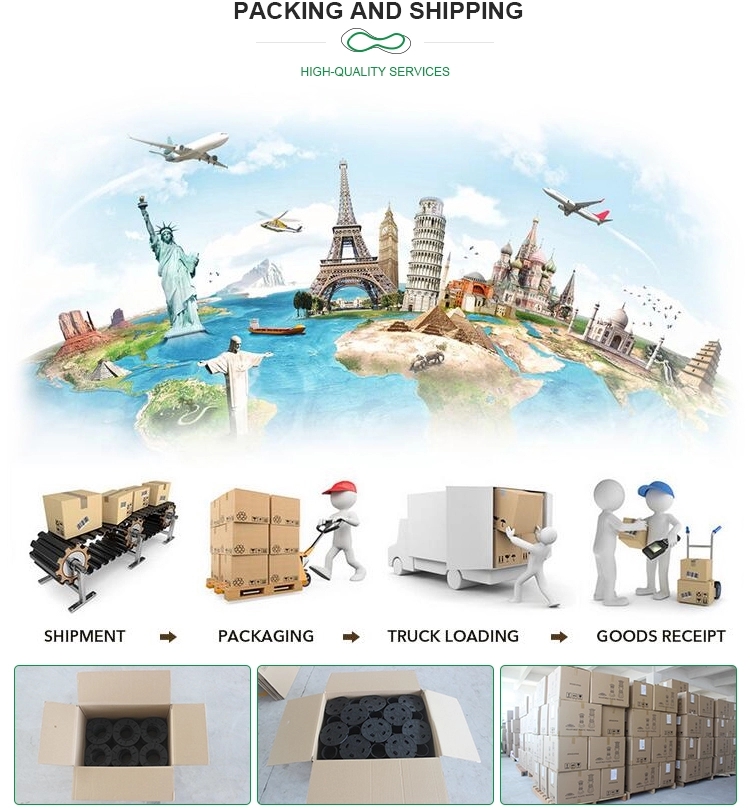 FAQ:
1. Are we factory?
Yes, we have 3,000 SQM factory, we welcome you pay our factory a visit anytime!
2. How many pcs of pedestal do I need for each SQM?
For tiles:
| | |
| --- | --- |
| Tile Size | PCS/SQM |
| 600 x 600 mm | 2-3 PCS |
| 500 x 500 mm | 4 - 5 PCS |
| 400 x 400 mm | 6 - 7 PCS |
For decking boards:
Each SQM needs 4-5 pcs of pedestal for standard installation.
3. Can our pedestal compensate slope on the ground?
Yes, we have slope corrector to compensate slope 0%-5%, making perfect leveling floor surface.
4. How long is the lead time for 20GP container?
For 20 GP container, our lead time is 5-7 days.
5. How can I get a sample?
Free samples are always available, delivery cost would be paid by buyer. We will return you delivery cost
when you place order.